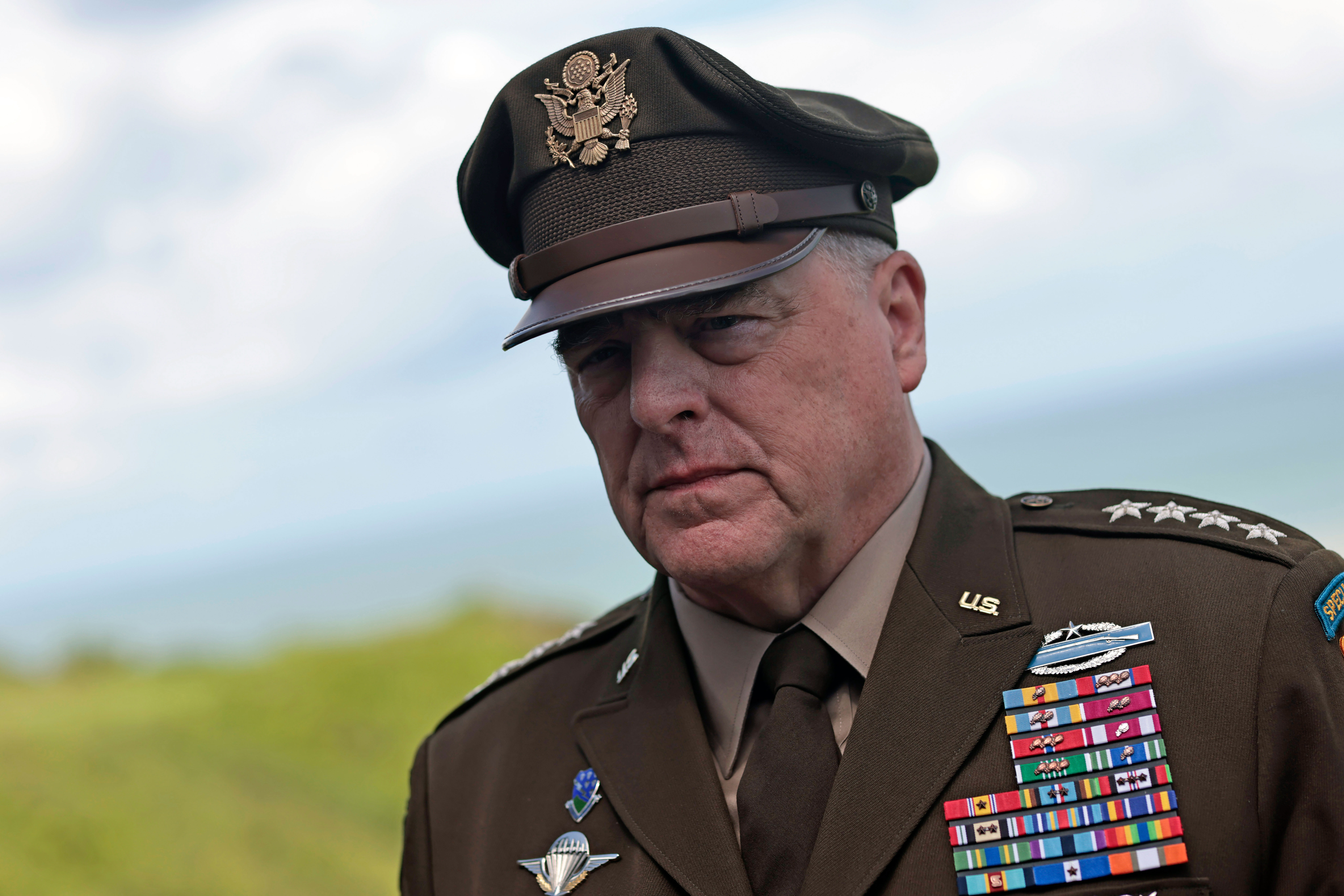 Tough road ahead
Sending the HIMARS to Ukraine was the first of many red lines that the Biden administration eventually crossed in the conflict. In each case, U.S. officials have insisted they would not approve the weapon right up until they do so: the Patriot missile defense system in December; M1 Abrams tanks in January; F-16 fighter jets in May; and finally, the ATACMS last week.
Today, U.S. officials are still concerned with escalating the conflict, but they are increasingly focused on ensuring the Pentagon has enough weapons in its own stockpiles to protect against other contingencies.
"If there was a war on the Korean peninsula or great power war between the United States and Russia or the United States and China, the consumption rates would be off the charts," Milley said in testimony to the House Armed Services Committee this spring. "So I'm concerned… we've got a ways to go to make sure our stockpiles are prepared for the real contingencies."
Brown as chair will have to navigate the same challenges, and he is well-prepared to do so. When Russia invaded Crimea in 2014 and 2015, he oversaw strategic deterrence and nuclear integration for the Air Force at Ramstein Air Base, Germany. As Air Force chief of staff, he supported U.S. commanders in Europe working the conflict, and forged relationships with his counterparts on the continent.
"He was proactively thinking through the areas that they could support us, and that was hugely helpful to me," said retired Lt. Gen. Jeffrey Harrigian, who commanded U.S. Air Forces in Europe and Africa from May 2020 to June 2022.
Meanwhile, his background as an F-16 pilot will come in handy as the West begins training Ukrainians to operate and maintain the fighter jets this fall, both in the U.S. and in Europe.
But Brown and Austin will still have to navigate Kyiv's wish list of weapons at a time when political support for the war in both the U.S. and Europe may be waning due to upcoming elections, dwindling stockpiles and domestic politics.
That wish list has in many ways been filled by the U.S. and its allies, and weapons once seen as impossible — F-16s, Patriot air defense, and Leopard and Abrams tanks — have arrived or are on their way. But sending those weapons is only the first step in a more complex dance including building solid, longer-term relationships with both the Ukrainian military and its growing defense industry that Kyiv is eager to get in place.